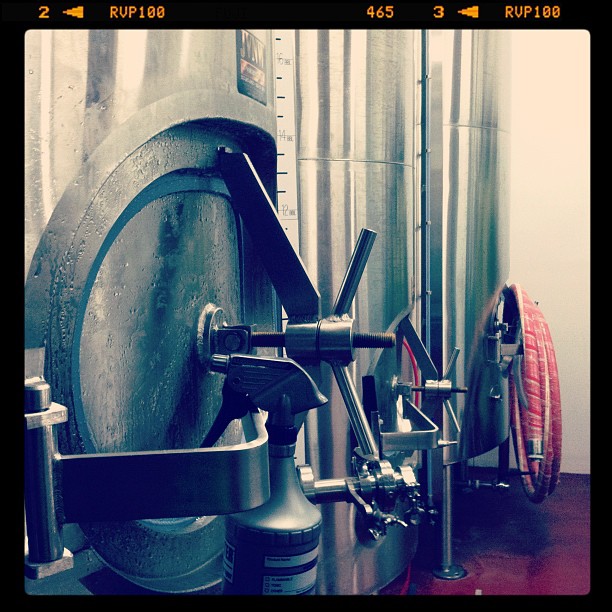 For those unfamiliar with our Bridge Jumper IPA(ish) story, let me recap. Upon receiving our equipment, we had to take a bit of a stab in the dark as to how much grain we would need for our first official batch of XLCR Pale Ale. After all, we never really had a chance to learn our evaporation levels, mark our water lines in our brewhouse or know what kind of efficiency we would get from our brand spankin' new system. We just wanted to jump feet first off the proverbial "bridge" and make our beer!
Turns out, we have a REALLY efficient system and instead of getting the more mild 5.5% XLCR, we produced the monster that has become known as Bridge Jumper. While it certainly is a bit more of a beast than our pale ale (8.5%), it was extremely well received by brewery employees and taproom attendees alike. So now, we feature our Bridge Jumper as one of our staple beers!
Since we sold out of the entire first batch in roughly 5 days, we are brewing up batch number two this morning! How fitting that a freak beer like the Bridge Jumper is being made again on Friday the 13th. Beautiful irony, really…
EDIT:  Brewed up Big Island Blond again on the 13th, brewing Bridge Jumper again on the 18th or 19th.
Hope to see everyone in the taproom tonight from 4-10, until then, Cheers!